Freddie Flintoff has been at it again…back to designing clothes for us that is. The brand new Flintoff By Jacamo collection is out NOW. Designed by the man himself exclusively for us, Freddie designed it with men like him in mind, so you know it's definitely a wearable collection.
There are some brand new items as well as ones from his previous range in some new colours – they were just that popular that we thought you'd want to see more. From jeans and cargo pants to shirts and jackets, it's a pretty wide ranging clothing collection too.
As with all the Flintoff By Jacamo range, all the items come in a choice of standard and long lengths too, as Freddie knows how hard it is to get clothes to fit just right.
And what's more is that there's more pieces still to be added to the Flintoff By Jacamo collection in the next few months, so keep your eyes out for brand new items – they're worth the wait, trust us!
New Flintoff By Jacamo clothing collection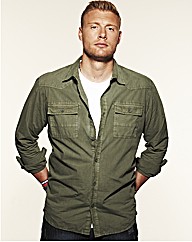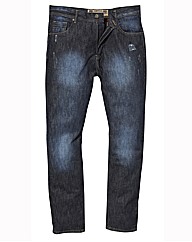 Plus, watch Freddie talk about his latest collection as well as discuss his worst fashion faux pas and his favourite style items in this video – this was a live video chat on our Facebook page. And…you'll get a sneak peek at some of the other items from his clothing range coming soon!